TEKTON 24335 1/2-Inch Drive Click Torque Wrench Review
Tekton is one of the best torque wrench brands that has cultivated a reputation for quality in their wide range of products. These include torque wrenches, torque calibration equipment and measurement equipment.
One of their top of the line products that is budget friendly is the Tekton 24335 ½ inch drive click torque wrench. It comes with a wide range of features that blend together to ensure that you get maximum precision when tightening the bolts.
This Tekton model is inexpensive and will last you for a very long time. It is also very easy to read even in low light.
Below is a clearer description of what can expect out of this tool.
What to expect from this torque wrench?
When you buy this Tekton model, the first thing you notice is that it is inexpensive but very high quality torque wrench. It is sturdily constructed and has a knurled handle for a firm grip. It is made of very durable iron that has corrosive resistant finish, which means that it will last for a while provided that you look after it well.
The torque wrench is a must-have in your toolbox. Below are the features that make it so.
It has a tactile and auditory feature that allows you to know when you get to the torque value- It clicks when you get to the appropriate torque
Easy to read dual scale that can be read easily in low light thanks to its high contrast feature
It's strong and durable steel construction that has a corrosion-resistant finish
Reversible drive ratchet head made of chrome vanadium steel
Has a non-slip knurled handle for extra grip
Who is this torque wrench for?
This torque wrench from Tekton is ideal for people looking for an inexpensive torque wrench for their tool kit. It is ideal for car owners, motor cycle owners and owners of machines that have bolts that need attention from time to time. It is also ideal for people who are looking for long lasting and accurate tool for tightening nuts and bolts. It is ideal for all do-it-yourself guys and professionals alike.
One of the pros that come with using this ½-torque wrench is that you can feel and hear when you get to the torque value.
The second advantage is that it clicks when the right value is reached and you do not tighten it too much or too little. It has a non-slip handle that allows you to grip it firmly when you are working.
Thirdly, it has all-steel construction that ensures that it is long lasting and strong. Moreover, the surface of the all steel construction is corrosion-resistant and it ensures that the surface is not exposed to the elements that will cause damage.
TEKTON torque wrench has an high contrast easy to read dual range scale that can be read in low lighting. This torque wrench is very inexpensive considering its very high quality when compared to other wrenches.
One thing that is not so good about this best torque wrench is that you need to read the entire manual cover to cover and understand it well before operating it. Several torque wrench reviews say that one has to take good care of this tool despite its all steel construction; since dropping it down carelessly might throw off the readings by quite a bit.
In terms of being an inexpensive and good-looking torque wrench, the Tekton 24335 torque wrench is your ideal wrench. However, the care part might throw some people off. Overall, it is a good to have in your toolbox or tool rack at home.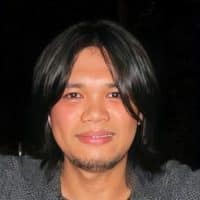 Alvin Reyes has expertise in automotive evaluation. He collaborated with famous newspapers and is still making efforts in tire review for DrivingPress.com