Tekton 24325 3/8-Inch Drive Click Torque Wrench Review
An upgrade from its ¼-inch cousin, the Tekton 24325 is one of the best mid-range fastener torque wrenches on the market. Not only is it one of the simplest torque wrenches as accessibility goes, but it also does an excellent job of preventing any over-tightening issues during assembly.
What to expect from this torque wrench?
Basically a ratcheting wrench, it works on a click type basis. This means the wrench gives an audible click when it arrives at the required or pre-set torque value. Any pressure application beyond this point could damage the lug nuts or bolts. As you can imagine, this is an amazing safety feature.
Along with the 3/8-inch drive torque wrench (10 ¾ inches long; quite portable), you also get a storage box, a torque conversion sheet (to help you convert from Newton/meter to inch/pound or vice versa), and a detailed instruction manual.
The handle is designed with a knurled texture to promote strong grip for firm and steady work.
When the torque measure needed is reached, the ratchet head gives a click to let you know that it is time to stop.
The head is made of chrome vanadium steel, is designed to work as a ratchet, and has a reversible drive (3/8-inch).
The entire wrench is highly durable thanks to a full steel finish with corrosion resistant touches.
The scales are dual range (120-960 in/lb or 13.6-108.5 N/m), incredibly precise, and viewable even in dim light settings.
It is recommended by the manufacturer that you store the wrench back in the toolbox only after changing its setting to the lowest possible measure.
Who is this torque wrench for?
From lightweight trucks to passenger vehicles like cars, this torque wrench is a mechanic's dream come true not to mention how useful it can be to a DIY-er or auto club member. It is easy to use and helps you to efficiently and accurately tighten fasteners and get the vehicle in question in ship shape.
This wrench does away with any guesswork, making it welcome among people who are not deep into automotive tools and how to use them.
It is shipped pre-calibrated with an accuracy of +/- 4%.
With a simple 'twist and go' mechanism, the handle (knurled) and ratchet (click-type head) work in tandem to promote all-round work efficiency.
The steel make with anti-corrosion finish enhances the overall durability of this wrench; you can rely on it for years on end.
You can easily wrench in, say, 500 in/lb without guessing between micrometer lines.
The ratchet head has 45 teeth. The more teeth, the more delicately you can perform tightening with less motion and friction.
There is a defect with the lock nut. If the handle and then the torque setting are not locked down, it could result in performance issues.
All in all, this higher-order torque wrench is an ideal fit for garages, workshops, and automotive repair centers. At only $29.94 (Amazon), it brings outstanding value for money. Primarily used for automotive works, there is no stopping you using it for garden equipment that is in need of slightly stronger torque settings.
The extras (the ones you get with the package) make for a useful collection of add-ons to the Tekton 24325 3/8-Inch Drive Click wrench and its usefulness, needless to say, is indispensable.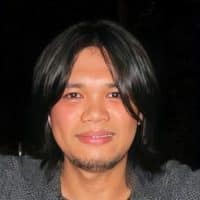 Alvin Reyes has expertise in automotive evaluation. He collaborated with famous newspapers and is still making efforts in tire review for DrivingPress.com