Snap-on Industrial Brand CDI Torque 2503MFRPH Torque Wrench Review
Torque wrenches are precision instruments, used to ensure that nuts and bolts are properly tightened in automotive engines, aviation, and industrial applications. They provide a means of measuring the amount of force applied to the fastener, in order to tighten it.
With these crucial requirements, CDI, which is supposedly one of the best torque wrench brands, pulls out all the stops to ensure that they are met and exceeded. One of the products that clearly attest to this requirement is the CDI Snap-on Industrial Brand CDI Torque 2503MFRPH 1/2-Inch Drive Adjustable Micrometer Torque Wrench.
This torque wrench from CDI incorporates easy to use technology in its design. For starters, it has dual scale that can be read in any two directions while you are working. In terms of accuracy, this wrench produces results with great accuracy with a tolerance of ± 4%. The overall ergonomic design makes it easy and convenient to use as well.
What to expect from this torque wrench?
This CDI Torque 1/2-Inch drive adjustable micrometer torque wrench comes with a dual scale, which is calibrated for indicating readings in dual direction.
The technology used to construct it ensures that you get precise and very accurate readings.
For instance, the scales are laser calibrated for easy reading.
It also has a positive lock that has a spring loaded pull down lock ring.
It is very quick to set up on account of the quick release buttons on it.
This ½-inch CDI torque wrench has an ergonomic grip and buttons with good socket retention.
If you are looking for this 1/2-Inch drive torque wrench, you can find it on Amazon.com. Below are the features that you will find on:
The scale is laser marked; it is a single scale
A two directional calibrated dual scale
Positive lock with a pull-down lock ring, which is spring loaded
Quick release buttons for fast and easy setup and socket retention
The torque ranges from 30 to 250-foot pounds
Who is this torque wrench for?
This CDI torque wrench is ideal for all experience levels whether you like to do-it-yourself or whether you are seasoned professional. It is a relatively inexpensive addition to your tool rack. It is also suitable for people who crave a lightweight tool to work with.
If the torque wrench reviews are anything to go by, one of the distinct advantages of using this 1/2 inch CDI torque wrench is that you can read it very easily.
The markings are very clear and distinct. It is also very accurate while you are using it with an error of 4 %; plus or minus.
It is relatively inexpensive given the high quality it has; it is very solid and lightweight. Hence a very good addition to your tool-kit.
It is very easy to set up because of its ergonomic design. The buttons have a quick release feature that ensures quick release and retention of sockets. It is easy to use because all you have to do is listen for the click of the torque value when wrenching.
On the cons side, most people were unimpressed with the plastic handle of this 1/2 inch CDI torque wrench. Some people found it very uncomfortable and slippery.
In terms of maintenance, this wrench requires very special care when handling the sockets because they can throw off the accuracy when they are damaged extensively.
At times, it is a little difficult to read in low light.
If you are looking for an industrial brand wrench that is reliable when calibrating to the right torque, then this wrench will be a great fit for you. It is relatively inexpensive and very high quality, making it one of the best torque wrenches.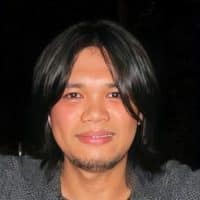 Alvin Reyes has expertise in automotive evaluation. He collaborated with famous newspapers and is still making efforts in tire review for DrivingPress.com