CDI 1501MRPH Torque Wrench Review
For a company that continues to push the envelope with their wide range of high quality products, CDI Torque is consistent about improvement. Their product catalogue can be categorized as follows: torque wrenches, torque calibrators, torque measurement equipment. In terms of cost, you can use their products and know that you have made a wise investment.
The 1/4- inch torque wrench is one of the many products in their line that lives up to the high status set by its predecessors.
CDI 1501 MRPH 1/4- inch drive torque wrench comes with a wide range of features. The dual scale is the first thing that you notice. It is calibrated in two directions. It also features a positive lock that has a spring loaded pull down lock ring. In terms of setting, it is very quick and easy to set up. The quick release button provide for good socket retention.
What to expect from CDI torque wrench?
This 1/4-torque wrench features two scales that are calibrated in two directions. The positive spring lock ensures a firm feel when adjusting the bolts to the right torque. It has a laser marked scale that is very accurate and easy to read. For quick adjustments of the socket, it has quick release buttons and is very quick to set up as well. Let us find out some of the striking features that make it the best torque wrench.
You can get the CDI Torque 1/4-Inch drive adjustable micrometer torque wrench online at Amazon.com.  Below are the main features that you should expect to find on it.
An impressive range of torque: 20 to 150-Inch pounds
Dual scale, calibrated dual direction
Positive lock with pull down lock ring that is spring loaded
Easy and fast to set up
Very accurate
laser marked single scale that is simple to read
Who is it 1/4- inch CDI torque wrench for?
What makes this one of the best torque wrenches is that it is ideal for self-styled and do-it-yourself guys and professionals alike. It is great for calibrating bikes because of the very small torque values associated with it.
One of the pros that come with using this tool from one of the best torque wrench brands is that you can feel and hear when you get to the torque value. It is also very easy to use and set up. The ergonomic grip ensures that one a firm grip while operating it.  The quick release socket mechanism allows you to let go and put on other sockets. It is also very easy to read because of the clear markings on the scale. It has an ergonomic handle for a firm grip. The steel construction is very light but very strong. It is ideal calibrating bolts on bikes.
Torque wrench reviews say that using a tool is not only about  advantages but some disadvantages as follows: you have to very careful when using the CDI torque wrench because despite having a steel construction, it can break open if too much force is applied on it. For people who cannot read small writing, the calibrations will be very difficult for them. Since it is small, it can hold only a small number of sockets in the market. The looseness of the direction selector is not as tight as evident in rivals. At times, it is so loose it is quite hard to keep in a locked state without holding on to it, a difficult thing to do when you are working in a setting, which is cramped for room.
Despite it being a bit expensive, this torque wrench from CDI is worth considering because it is feature-intensive; longevity, user-friendliness, ease of setting up and so on.
If you are looking for a great addition to tighten the bolts on your bike, then the CDI Torque 1/4-Inch drive adjustable micrometer torque wrench is your best bet.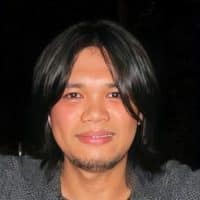 Alvin Reyes has expertise in automotive evaluation. He collaborated with famous newspapers and is still making efforts in tire review for DrivingPress.com