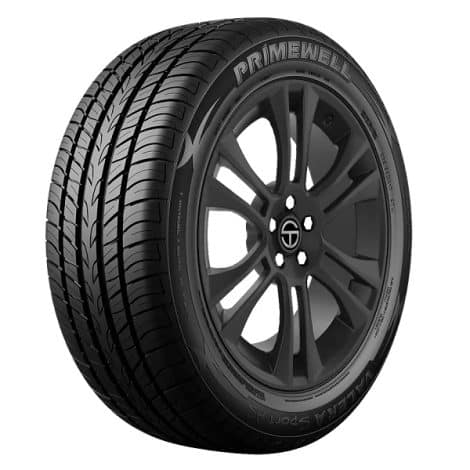 The Primewell Valera Sport AS is an all-season ultra high performance tire that comes with a friendly and affordable price tag. This is one of the newest tires in Primewell's lineup and is designed to meet the sporting demands of sports coupes and sporting sedans.
Other ultra-high performance tires will cost you an arm and a leg, but not the Valera Sport AS. I've been testing tires for a long time, and I always know that cheap tires will have certain compromises in road noise, wet handling, or tread wear.
With that being said, my test car for this Primewell Valera Sport AS review is a 2015 Honda Civic SI sedan. It is equipped with a slightly more powerful 1.8-liter four-cylinder motor and 17-inch aftermarket wheels. The tires fitted were the Primewell Valera Sport AS and were purchased a couple of months ago.
The owner of the Civic bought the tires simply because they cost less than other brands. He had no intentions of buying Chinese tires that are flooding the market these days since he wanted something with a bit more brand credibility. The owner also had a first-generation Honda CR-V that were fitted with Primewell tires so he is entirely familiar with the Primewell brand.
Features
Unlike other ultra-high performance tires with an asymmetrical tread design, the Primewell Valera Sport AS is equipped with a directional tread pattern. The grooves are designed to maximize wet driving performance to deliver excellent all-season traction.
The tire is also equipped with four wide longitudinal grooves to enhance water evacuation from the treads. The all-season compound is formulated for improved traction and grip in all-season driving while enhancing the wear characteristics of the tire.
Is the Primewell Valera Sport AS a good choice for sporting coupes and sedans? Can it deliver a higher level of performance without sacrificing comfort and treadwear? Those were the questions in my mind as I drove off to test the tires.
Test Drive
My initial impressions of the Primewell Valera Sport AS was the tires were comfortable in both city and highway driving. I did feel the sidewalls were a bit soft compared to other ultra-high performance tires and this gave the steering a rather dull feel.
Dry Traction
Traction on dry roads was good, but it wasn't great either. I accelerated hard and the tires launched the car fairly well. But as soon as the corners piled up, I felt the tires were skipping a beat, especially as I was traversing over sandy tarmac. But all of this happened only at higher speeds. I also felt the tires were losing a bit of traction if you make abrupt changes to the steering.
Wet Traction
It's the same story as in the dry. The tires felt okay on wet roads, but it didn't exactly give me the confidence that I was expecting. Again, the rear tires began to slide as I attacked a corner at moderate speeds on wet roads. I was expecting a bit more traction and grip since the Valera AS is marketed as an ultra-high performance derivative.
Snow Traction
I was able to test the Primewell Valera AS tires on a bit of icy road. The car felt stable, and I didn't feel the tires hunting for traction. But it is foolish to expect these tires to perform admirably in light to moderate snow. For what it's worth, the Valera AS tires were surprisingly behaved on icy or snowy roads as long as you maintain average speeds.
Comfort
I was also a bit surprised when it comes to the driving comfort. The Honda Civic SI is far from being a luxury car, but the Primewell Valera AS tires fitted to my test car were decently comfortable despite the low-profile configuration. I guess this has something to do with the soft sidewalls of the tires, which also explains why the steering feels a bit lifeless as slow to moderate speeds. However, you can traverse over concrete expansion joints and rough patches of tarmac with nary a complaint. Weirdly enough, the Valera AS felt like a touring tire in terms of comfort. Whether that's good or bad, I guess it will all depend on the owner of the car.
Noise
Road noise and tire roar was relative to the speed of the vehicle. The Primewell Valera AS tires were surprisingly quiet and docile at average speeds, but the tire roar piles up as you approach the upper reaches of the speedometer. This is not exactly an issue if you do most of your driving in the city. But if your car is a certified highway cruiser, you can find tires that are a bit quieter than the Valera AS.
Treadwear
The Primwell Valera AS tires fitted to my test car were still relatively new, but I have to admit that there were already visible signs of wear. I guess this is par for the course since cheaper tires have a tendency to wear quicker than a more expensive set. The tread wear is not that bad, but considering the age of the tires fitted to my test car and the amount of miles accumulated so far (which is around 1,500 miles), I was expecting the treads to be fresh as a daisy.
Conclusion
In my opinion, the Primewell Valera AS is a good choice, although I wish it had been better. The tires had good traction on dry and wet roads, and they were decently comfy as well. But if the tires had a bit more traction in the dry and had less road noise, it would have gotten a higher score.
For the price, it is hard to argue with the Primwell Valera AS. It is still a solid choice if you are looking for an ultra-high performance tire with a price that won't break the bank.
Our list of Primewell Tires Review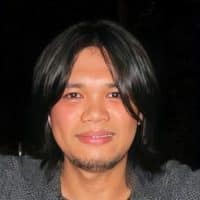 Alvin Reyes has expertise in automotive evaluation. He collaborated with famous newspapers and is still making efforts in tire review for DrivingPress.com